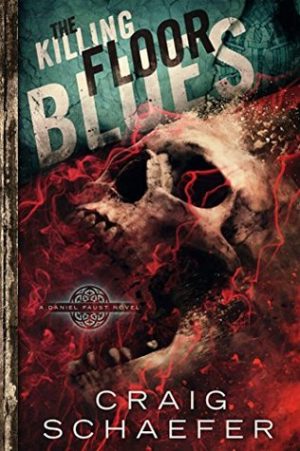 The Killing Floor Blues (Daniel Faust Book 5)
By:
Craig Schaefer
Release Date:
July 30, 2015
Publisher:
Dememionde Books
Series:
Daniel Faust Book 5
Rating:
When this story starts things are bad for our hero. He's on his way to jail but something isn't right. Not just the fact that he didn't commit the crime he's going to jail for but the memory of it for everyone around him. Someone is messing with the universe and making Faust the main victim. 
Still trying to avoid spoilers and therefore failing at posting reviews. But here we go, trying again.