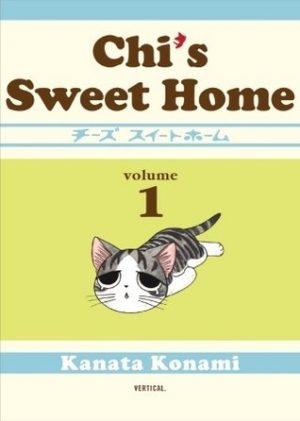 Chi's Sweet Home Vol. 1
By:
Konata Konami
Release Date:
June 29, 2010
Publisher:
Verticle
Series:
Chi's Sweet Home
Rating:
There are certain books you stumble across repeatedly whether they are mentioned by friends or are included in lists or articles online. One manga I kept coming across is a story about a cat that looked absolutely adorable. I've finally read Chi's Sweet Home, Vol. 1 by Konata Konami.
The story follows Chi, a cute little kitten that gets separated from its mother and siblings only to be found by a little boy visiting a park. Chi is taken home by the family even though they aren't allowed pets in their apartment. What follows are a series of cute happenings and hi-jinks around Chi's new home.