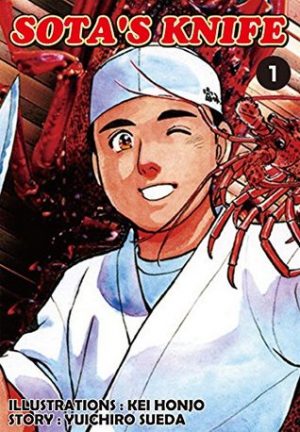 Sota's Knife Vol 1
By:
Yuichiro Sueda
Illustrator:
Kei Honjo
Release Date:
July 4, 2018
Publisher:
Jitsugyo no Nihon Sha, Ltd.
Received From:
Publisher
(All reviews are our own, honest opinions.)
Rating:
After reading Food Wars! and Space Battle Lunch Time, two extremely different food based stories, I've made it a point to seek out more food based manga and graphic novels. When I had a chance to read Sota's Knife Vol. 1 by Yuichiro Sueda and Kei Honjo I jumped on it. Sota's Knife is a wonderful manga about hard work, following your dreams, and food. Sota is a dishwasher at a restaurant run by a prominent chef. One day, Sota hopes to be just as good a cook as him, but for now he's at the bottom of the ladder trying to gain the skills he'll need to climb upward.