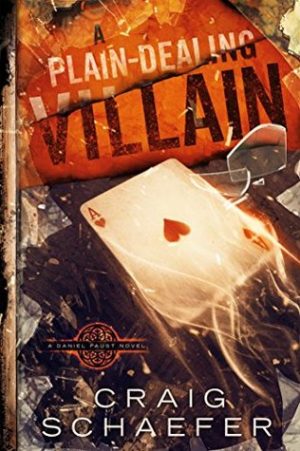 A Plain-Dealing Villain (Daniel Faust #4)
By:
Craig Schaefer
Website:
http://craig-schaefer-v2.squarespace.com/
Release Date:
January 20th, 2015
Publisher:
Demimonde Books
Series:
Daniel Faust Series
Rating:
  I know I'm terrible about posting reviews but as I get caught up in series books I always struggle about giving a proper review while avoiding spoilers. However, there is nothing terrible about book four in the Daniel Faust series and now, even months after reading them, I'm still obsessed. To the point that I went back through my copy to find favorite quotes and ended up re-reading the entire book anyway.