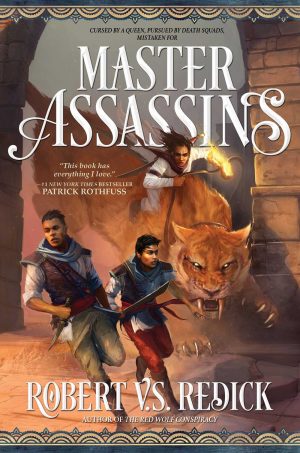 Master Assassins
By:
Robert V.S. Redick
Illustrator:
Lauren Saint-Onge (Cover Artwork); STK-Kreations (Cover Design)
Release Date:
March 6, 2018
Publisher:
Talos
Series:
The Fire Sacraments
Award:
BookNest Award Nominee, Best Traditionally Published Novel (2018)
Received From:
Publisher
(All reviews are our own, honest opinions.)
Rating:
A truly wonderful tale is told in Robert V.S. Redick's Master Assassins. The Fire Sacraments series starts off with one hell of a bang in a tale which follows two brothers—Kandri and Mektu Hinjuman—in desert world wracked with war that is only urged on by the Prophet, though some claim her to be nothing more than a madwoman.