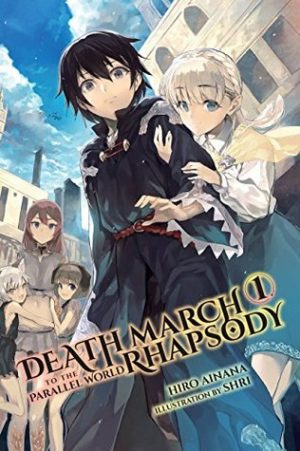 Death March to the Parallel World Rhapsody Vol. 1
By:
Hiro Ainana
Illustrator:
Ayamegumo
Translator:
Jenny McKeon
Release Date:
March 17th 2014; January 31st 2017
Publisher:
Yen On
Series:
Death March Rhapsody to the Parallel World #1
Rating:
I have read a lot of stuck in another world type fantasy. High fantasy, light novels, manga, stuck in a video game, or fallen through a wardrobe – I read them all. Death March to the Parallel World Rhapsody by Hiro Ainana is one of my all-time favorites within the genre. While bearing a different sort of humor and extremely different main characters, Death March is just as excellent a deconstruction of the genre the light novel Konosuba. It is a light novel I highly recommend, and an anime I highly anticipate within the coming year.