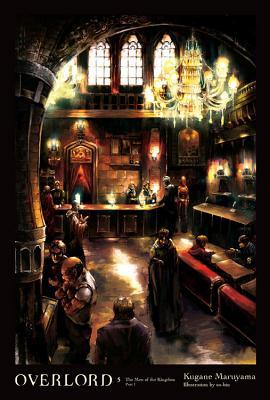 Overlord, Vol 5: The Men of the Kingdom Part 1
By:
Kugane Maruyama
Illustrator:
so-bin
Translator:
Emily Balistrieri
Release Date:
(Original) December 28, 2013; (English) September 19, 2017
Publisher:
Yen Press
Series:
Overlord
Rating:
Well, here we are with another volume of Overlord. This light novel series has gone interesting places, and I'm always pleasantly surprised by what happens next. Overlord, Volume 5: The Men of the Kingdom Part 1 by Kugane Maruyama is the start to an interesting new arc in the series focusing more on Sebas and several human characters.