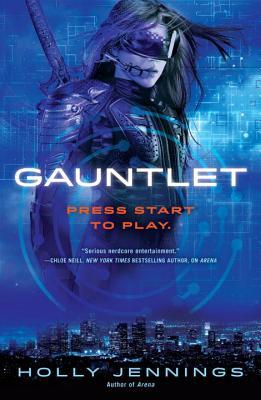 Gauntlet
By:
Holly Jennings
Release Date:
April 4, 2016
Publisher:
Ace
Series:
Arena #2
Received From:
Publisher
(All reviews are our own, honest opinions.)
Rating:
Never have I seen a second novel in a series so completely outdo the first in nearly every way. I'll be honest here. I probably wouldn't have picked up Gauntlet by Holly Jennings if the publisher hadn't sent me a digital copy. I found Arena, the first book in the series, disappointing. I could see the potential within the novel and desperately wanted to love it, but found it fell short of the mark. I was hesitant to start reading Gauntlet.
It is immediately obvious that author has grown as a writer. Gauntlet is an exciting, suspenseful, near future sci-fi that will have you rooting for Kali and Team Defiance all the way. I am eagerly awaiting the next book in the series. Because dear lord, people, that cliffhanger!