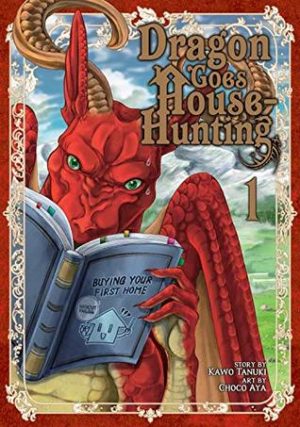 Dragon Goes House-Hunting Vol 1
By:
Kawo Tanuki
Illustrator:
Choco Aya (Illustrations); Alexandra Gunawan (Lettering)
Translator:
Nan Rymer (Translator); T Campbell (adaptation)
Release Date:
September 11, 2018
Publisher:
Seven Seas
Series:
Dragon Goes House-Hunting
Received From:
Publisher
(All reviews are our own, honest opinions.)
Rating:
I found it. I found the manga I always needed. I've always loved humorous fantasy. The Slayers light novels are a favorite, and I've been looking for something else to add to my 'reread constantly' list. And you know what? Dragon Goes House-Hunting by Kawo Tanuki and Choco Aya has absolutely made that list.