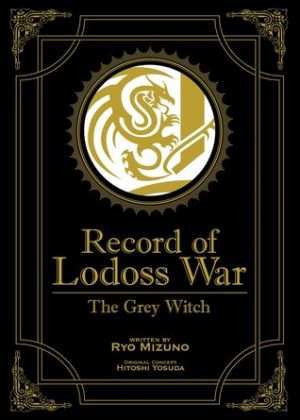 Record of Lodoss War: The Grey Witch
By:
Ryo Mizuno; Hitoshi Yasuda (original concept)
Release Date:
December 19, 2017; (original) 19
Publisher:
Seven Seas
Received From:
Publisher
(All reviews are our own, honest opinions.)
Rating:
There is nothing I appreciate more than a rerelease of an older title, especially when those of us in the US may have missed out on a translation the first time around. These are the light novels and manga of my youth, before my youth, the ones that have formed the genres and tropes we know today. Record of Lodoss War: The Grey Witch by Ryo Mizuno was first published when the concept of light novels was still new. Now, thirty years later, it is brought to the US for the first time.