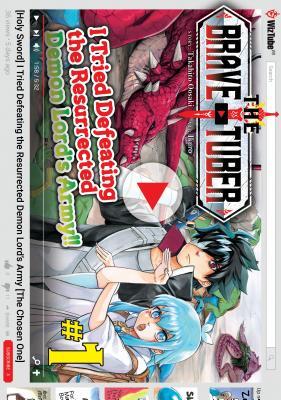 Brave-Tuber, Vol. 1
By:
Takahito Oosaki (Illustrator); James Gaubatz (Lettering)
Illustrator:
Ikuro
Translator:
Thomas Zimmerman (Translation); Dawn Davis (Adaptation)
Release Date:
September 10, 2019
Publisher:
Seven Seas
Received From:
Publisher
(All reviews are our own, honest opinions.)
Rating:
In a world replete with isekai, this manga is much more of a typical fantasy if that fantasy was thrown on its head and mixed in with a little YouTube and vlogging culture. If that sounds like a mix you've never heard of before, you might be right. The Brave-Tuber, Vol. 1 is written by Takahito Oosaki and illustrated by Ikuro, and is set to become an ONA in late December of 2019.