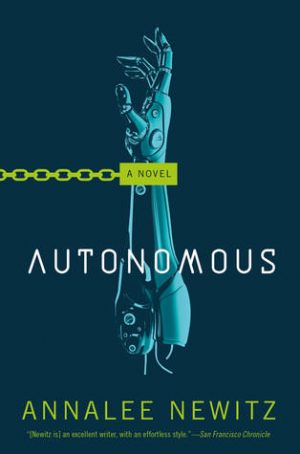 Autonomous
By:
Annalee Newitz
Website:
https://www.techsploitation.com/
Release Date:
September 19, 2017
Publisher:
Tor Books
Rating:
A book I had my eye on for some time was Autonomous by Annalee Newitz. This is a book about autonomy, what makes someone autonomous, and a race across the globe as an illegally distributed drug begins to rack up an unexpected death toll.
Autonomous is, in a lot of ways, very dystopian. Or it wanted to be. I can't help but feel that everything wrapped up much too nicely to be considered dystopian. (In the traditional sense of the genre and not counting the Young Adult Dystopians that relate more closely to dark fantasy/sci-fi than to adult dystopian).