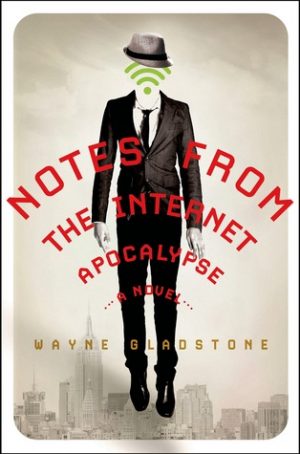 Notes from the Internet Apocalypse
By:
Wayne Gladstone
Release Date:
March 4, 2014
Publisher:
Thomas Dunne Books
Series:
Internet Apocalypse #1
Rating:
The novel Notes from the Internet Apocalypse by Wayne Gladstone is something I have had my eye on since its release. After three years I've finally read through the book, and, despite my initial excitement, will probably not be continuing the three book series at this point. A dystopian satire that gets muddled in the unreliable narration of a divorced, alcoholic thirty-something, this book begins strong but never manages to go much of anywhere.