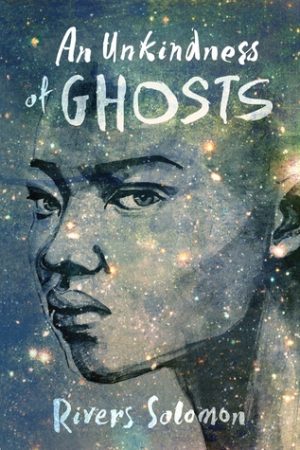 An Unkindness of Ghosts
By:
Rivers Solomon
Release Date:
Oct 3, 2017
Publisher:
Akashic Books
Award:
Stonewall Book Award Nominee for Literature (2018); Lambda Literary Award Nominee for LGBTQ SF/F/Horror (2018)
Rating:
It has been a very long time since any book has made me want to pick up my old quote journal and copy lines down. The journal isn't pretty. It's not one of those moleskin bullet journals, just a pocket sized notebook an old teacher gave us with some inspirational quotes after high school graduation. I'm not sure where it is now. I never thought I'd go looking for it again. But An Unkindness of Ghosts by Rivers Solomon made me want to dig that notebook out and copy down lines right from chapter 1.