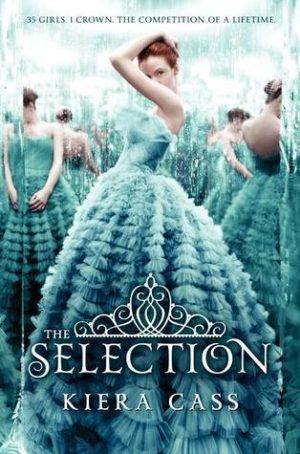 The Selection
By:
Kiera Cass
Website:
http://www.kieracass.com/
Release Date:
April 24th 2012
Publisher:
HarperTeen
Series:
The Selection Series
Award:
Abraham Lincoln Award Nominee (2015)
Rating:
The Selection is one of the books I looked at with curiosity but hesitation. I'm not one for girls in pretty ballgowns, I prefer heroines battling their own enemies while wearing pants and having swords clash around them. Still, America Singer's story pulled me in. I am well aware this is not everyone's cup of tea (reviews on Goodreads will show that) but let me explain why I give this a high rating and why you should at least give it a shot.