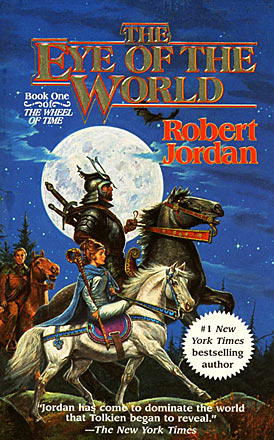 The Eye of the World (The Wheel of Time #1)
By:
Robert Jordna
Release Date:
January 15th, 1990
Publisher:
Tor Books
Series:
The Wheel of Time Series
Rating:
It lives! It, being my computer. And me, I suppose. Guess what everyone? I've broken out of my reading slump! Just in time for Tome Topple and to begin The Wheel of Time Series! You know what else is exciting? Absolutely nothing because I don't have time to read or do things beyond work, eat, gym and sleep. (If you question this statement know I'm writing this review, on my phone, which has 25% battery while on a cramped commuter train.) Nevertheless, me whining about adulthood aside, shall we delve into one of the most loved fantasy series of all time? Let's!