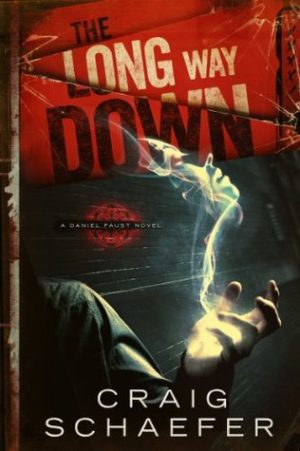 The Long Way Down (Daniel Faust #1)
By:
Craig Schaefer
Website:
http://craig-schaefer-v2.squarespace.com/
Release Date:
July 12th, 2014
Publisher:
Demimonde Books
Series:
Daniel Faust Series
Rating:
I feel like I should open this review like what you see at an AA meeting. "Hi, my name is Brittney and I am addicted to Craig Schaefer novels."
 So, now that I've got that out of the way and finished all the Harmony Black books that are currently available I decided to go back to where it all began, the Daniel Faust series. And boy oh boy was I in for a treat.