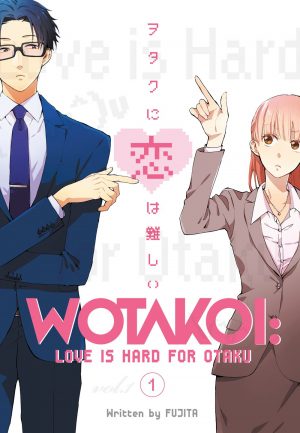 Wotakoi: Love is Hard for Otaku
By:
Fujita
Translator:
Jessica Sheaves
Release Date:
April 17, 2018
Publisher:
Kodansha Comics
Series:
Wotakoi
Received From:
Publisher
(All reviews are our own, honest opinions.)
Rating:
Sometimes you come across a manga that just speaks to you. This is true with Watokoi, a manga that has more than a couple of scenes that seem as if they were pulled straight out of my own life. Watokoi: Love is Hard for Otaku by Fujita is an extremely relevant slice of life manga about two otaku who start dating, and a must read for anyone is or has been in a relationship with another otaku.