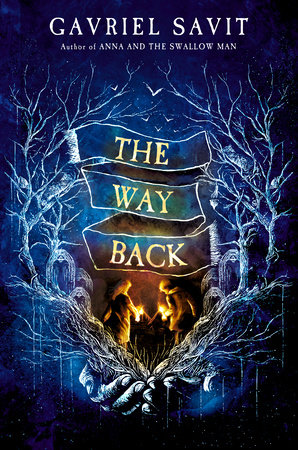 The Way Back
By:
Gavriel Savit
Website:
https://www.gavrielsavit.com/
Release Date:
November 17th, 2020
Publisher:
Knopf Books for Young Readers
Received From:
NetGalley
(All reviews are our own, honest opinions.)
Rating:
As I'm sure most of us can agree, as a reader we love any and all stories. For me my first love was classic fairy tales and folklore so when I saw The Way Back on NetGalley advertised as a historical fantasy brushing the realms of folklore I had to beg for the copy. I was thrilled to receive it and enjoyed every single page.
The Way Back follows a boy named Yehuda Leib and a girl named Bluma as they both chase after the Angel of Death for their own reasons. For Eastern European Jews there is the belief that demons have a land of their own: a Far Country peopled with the souls of the transient dead, governed by demonic dukes, barons, and earls. 
In their adventures we see Yehuda and Bluma struggle towards their goals and face the realities of the realm they find themselves in. I loved the fantastical elements of the story and loved the rich descriptions and interwoven details throughout the book.