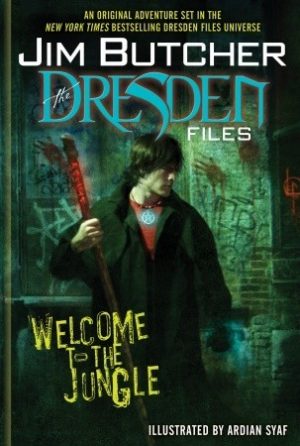 Jim Butcher's Dresden Files Welcome to the Jungle
By:
Jim Butcher
Illustrator:
Ardian Syaf
Release Date:
October 21, 2008
Publisher:
Del Rey/Dabel Brothers
Series:
The Dresden Files Graphic Novels
Award:
Hugo Award Nominee for Best Graphic Story (2009)
Rating:
I've been a fan of the Dresden Files since the series early days. I have all the novels lovingly sitting right next to my Harry Potter collection. (Look, having all the fantasy books with protagonists named Harry together just makes sense to me). What I don't have are any of the assorted graphic novels. Recently, I picked up a copy of The Dresden Files: Welcome to the Jungle by Jim Butcher and Ardian Syaf.