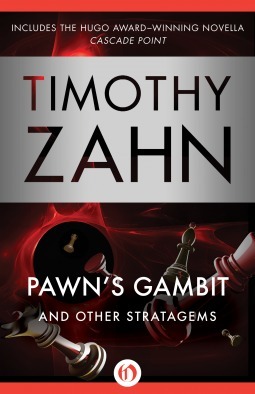 Pawn's Gambit: And Other Stratagems
By:
Timothy Zahn
Website:
https://www.facebook.com/TimothyZahn
Release Date:
January 5, 2016
Publisher:
Open Road
Received From:
Publisher
(All reviews are our own, honest opinions.)
Rating:
Timothy Zahn is a name I've heard often when speaking with friends about books. Half a shelf at my local library is dedicated to his work. Yet I've never picked up a single one of his books. Well, okay. I probably read one of the Star War's novels he wrote, but I haven't read any of those since my dad first sat me down and watched the original trilogy with me. Pawn's Gambit: And Other Strategems is the first Timothy Zahn book I've read, or, at least, remember reading. And I wasn't disappointed.