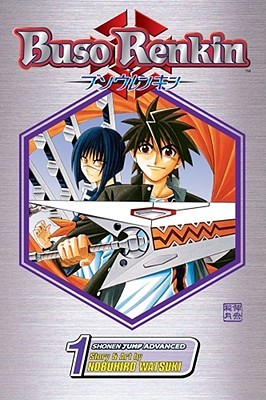 Buso Renkin, Vol. 1
By:
Watsuki Nobuhiro
Release Date:
August 1, 2006 (English); 2004 (Original Japanese)
Publisher:
VIZ Media: Shonen Jump
Series:
Buso Renkin #1
Rating:
If there is one genre of manga and anime I love above all else it's shonen. Recently, I began Buso Renkin, Vol. 1 by Watsuki Nobuhiro, a series I know through the anime but have never read.