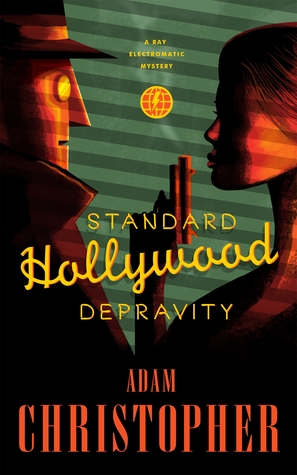 Standard Hollywood Depravity
By:
Adam Christopher
Release Date:
March 7, 2017
Publisher:
Tor.com
Series:
Ray Electromatic #1.5
Rating:
I can finally say I've finished the Ray Electromatic series. Standard Hollywood Depravity by Adam Christopher is a novella set between the first and second books in the series. It's a short, fun mystery that can be easily read as a standalone story if you haven't read the first novel in the series Made to Kill.