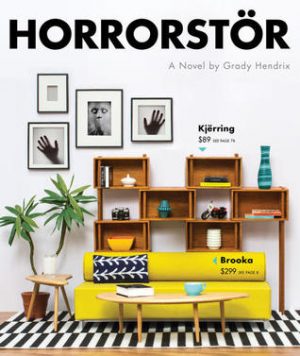 Horrorstör
By:
Grady Hendrix
Website:
http://www.gradyhendrix.com/
Release Date:
September 23, 2014
Publisher:
Quirk
Award:
Goodreads Choice Nominee for Horror (2014)
Rating:
The more I think about it, the more I like this book. Horrorstör by Grady Hendrix is a traditional haunted house story turned on its head. Familiar themes are explored, changed, and discarded while remaining happily familiar and easily readable.