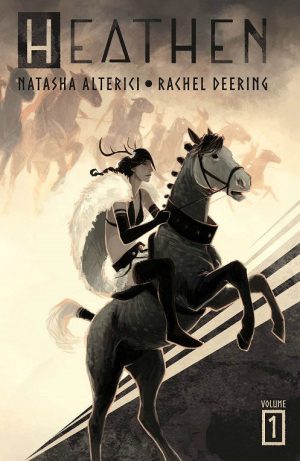 Heathen
By:
Natasha Alterici
Release Date:
September 12, 2017
Publisher:
Vault Comics
Series:
Heathen #1-4
Received From:
Publisher
(All reviews are our own, honest opinions.)
Rating:
When I first saw the cover and read the description I knew I had to read this graphic novel. Heathen by Natasha Alterici is a fantasy tale set in Eastern Europe involving the Nordic gods and a female Viking warrior banished from her homeland for kissing another woman.
Okay. I know this is the part where I go into the plot a little bit. But, first thing's first. Please allow me to gush about the art.