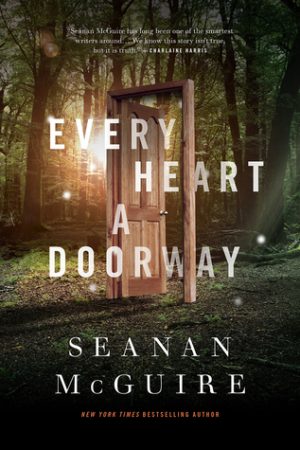 Every Heart a Doorway
By:
Seanan McGuire
Website:
http://www.seananmcguire.com/
Release Date:
April 5, 2016
Publisher:
Tor.com
Series:
Wayward Children #1
Award:
Goodreads Choice Award Nominee for Fantasy (2016); Alex Award (2017)
Rating:
Every Heart a Doorway is a novella written by Seanan McGuire. This is a tale where all the doors to other worlds are real. The Narnia's, the Wonderlands – all of these exist. But this isn't a story of wonderful fantasy lands and the little girls and boys who fall into them. This is a story of what happens afterwards, once they fall back into our world sometimes older, perhaps a little wiser, but most definitely changed.