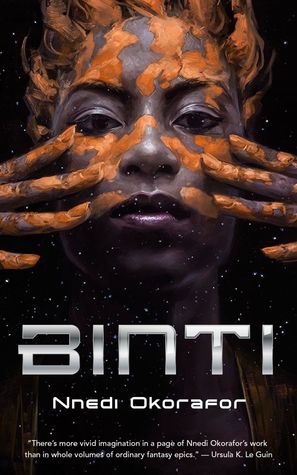 Binti
By:
Nnedi Okorafor
Website:
http://www.nnedi.com/
Release Date:
September 22, 2015
Publisher:
Tor.com
Series:
Binti #1
Award:
Hugo Award for Best Novella (2016); Nebula Award for Best Novella (2015); Locus Award Nominee for Best Novella (2016)
Rating:
I was pretty excited when I finally got my copy in this book. Binti by Nnedi Okorafor is a beautifully written, captivating novella that has won both the Nebula and Hugo awards. It's been on my radar for quite some time, and, finally, I've gotten a chance to read it.
You've probably heard of this book, but what's it about, exactly?