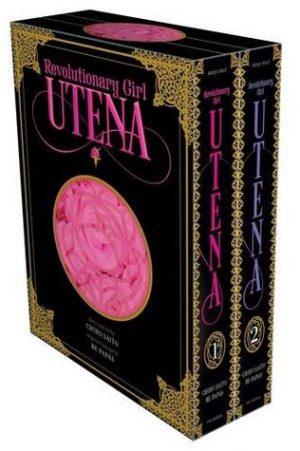 Revolutionary Girl Utena Vol. 1
By:
Chiho Saito
Release Date:
March 23, 2017
Publisher:
VIZ Media; Shojo Beat
Series:
Revolutionary Girl Utena #1
Rating:
Sometimes there's a book I just need. The gorgeous boxed set of Revolutionary Girl Utena was exactly that. I'll be honest. I'm low-key obsessed with the anime of the same name. I watch it from start to finish a few times a year. Despite this, I never read the manga. Well, now's my chance! This is the first volume in a two volume boxed set by Be-Papas, the creative collective behind Revolutionary Girl Utena, and Chiho Saito, the mangaka.
And who can resist a beautiful hardcover edition of a manga?