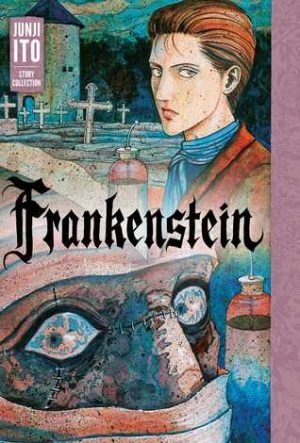 Frankenstein: Junji Into Story Collection
By:
Junji Ito
Release Date:
October 16, 2018
Publisher:
VIZ Media
Received From:
Publisher
(All reviews are our own, honest opinions.)
Rating:
If a manga bears Junji Ito's name you can be certain I'll be reading it. Recently, I received an early copy of Frankenstein: Junji Ito Short Story Collection by Junji Ito.
A caveat I want to note – the e-arc I received only had Frankenstein. There are two other short stories included in the collection. One of these is the Oshikiri story cycle, and I believe there is something featuring Ito's dog as well. Once I get a copy of the final copy this review will be updated to include my thoughts on this as well.