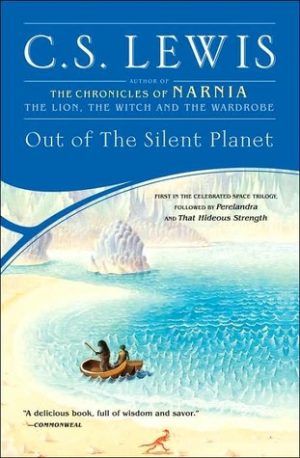 Out of the Silent Planet
By:
C.S. Lewis
Release Date:
(original) 1938; (this edition) March 11, 2003
Publisher:
Scribner
Series:
Space Trilogy #1
Award:
Hugo Award Nominee for Best Novel (Retro 1939) (2014)
Rating:
Nearly everyone has read C.S. Lewis's iconic series The Chronicles of Narnia. Despite Lewis being a fairly prolific author in his time, I've never read anything else by him, living in the delusion that there really wasn't much more that he's written, or, perhaps, anything worth reading. Recently, I stumbled upon the first and third books in his science fiction series at a used book sale. Out of the Silent Planet is a short but dense book that is absolutely worth reading.