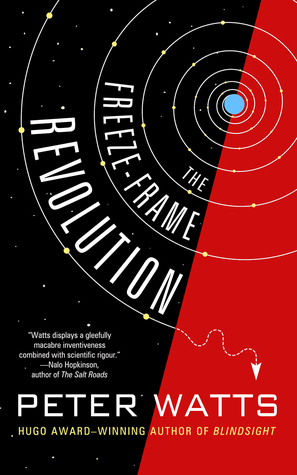 The Freeze-Frame Revolution
By:
Peter Watts
Release Date:
June 12, 2018
Publisher:
Tachyon Publications
Series:
Sunflower Cycle
Received From:
Publisher
(All reviews are our own, honest opinions.)
Rating:
The Freeze-Frame Revolution is a story of revolution aboard a space ship tasked with traversing the galaxy building warp gates. In order to keep building for as long as possible the humans aboard are cryogenically frozen between builds, waking only when absolutely necessary. But not everything is as it seems.