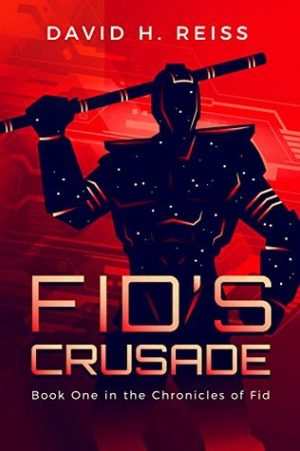 Fid's Crusade
By:
David H. Reiss
Release Date:
June 2018
Publisher:
Self-Published
Series:
The Chronicles of Fid
Award:
BBNYA 2nd Place, Winner of 2018 Publisher's Weekly BookLife Prize in "Science Fiction/Fantasy/Horror" of the "Science-Fiction / Fantasy / Horror" category, and IndieBRAG medallion honoree
Rating:
One of my favorite reads of 2020 was Fid's Crusade by David H. Reiss. This self-published novel is the first book in the series The Chronicles of Fid. The story is about Doctor Fid, a supervillain who has made it his sole duty to find and punish those unworthy for the title of hero. But personal tragedy follows Doctor Fid like a dark cloud, leading him to investigate certain crimes. Slowly, a plot is uncovered, and the self-avowed supervillain finds himself in a race against time to save the world.