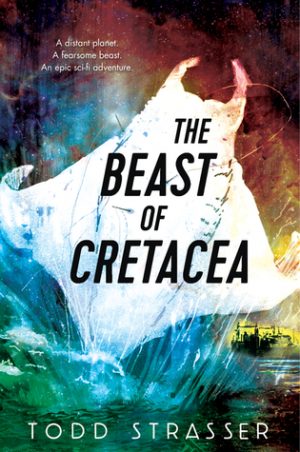 The Beast of Cretacea
By:
Todd Strasser
Release Date:
October 13, 2015
Publisher:
Candlewick Press
Rating:
Sometimes you don't ever hear about the best books. Not from a friend. Not from the internet. Not from the thousand and one subscriptions that hit your inbox daily. Sometimes you just have to stumble upon them. And that's exactly how I discovered The Beast of Cretacea by Todd Strasser. I found this one at the library, tucked into the regular circulation stacks when I was busy wondering when exactly the first book in The Raven Cycle by Maggie Stiefvater was going to be returned so I could finally begin that series. And then I saw this one, the spine a mix of color with a title that made the story sound ripe with adventure.
So I did what I always do. Picked up the book without so much as a glance at the synopsis on the inside flap and never looked back.