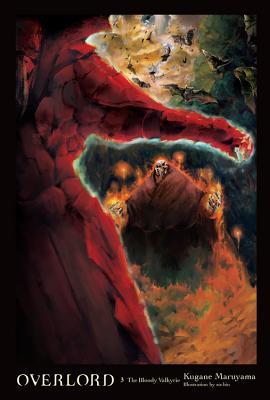 Overlord, Vol. 3: The Bloody Valkyrie
By:
Kugane Maruyama
Release Date:
January 31, 2017
Publisher:
Yen On
Series:
Overlord #3
Received From:
Publisher
(All reviews are our own, honest opinions.)
Rating:
Tuesday saw the release of the next Overlord novel. So here I am, book in hand, to tell you all about it while waiting (not quite so) patiently for the next novel in the series. Overlord, Vol. 3: The Bloody Valkyrie by Kugane Maruyama is a fantastic installment in the series and possibly my favorite released (in English) thus far. The artwork by so-bin, including a double sided foldout at the beginning of the book, is absolutely stunning. And I can't wait for Vol. 4.
That's it guys. I'm hooked.