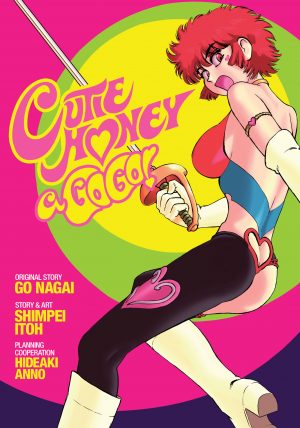 Cutie Honey a Go Go!
By:
Go Nagai, Itou Shinpei, Anno Hideaki
Translator:
Jack Davisson; Adrienne Beck; Wesley Bridges
Release Date:
March 27, 2018
Publisher:
Seven Seas
Series:
Cutie Honey
Received From:
Publisher
(All reviews are our own, honest opinions.)
Rating:
I was intrigued when I saw another Cutie Honey manga was going to be released. Honestly, I'm always intrigued when another edition of an older franchise has been released. So I got my hands on a copy as soon as I could to see what the latest incarnation of Cutie Honey was all about. Cutie Honey a Go Go! is a new standalone manga in the Cutie Honey franchise by Go Nagai, Itou Shinpei, and Anno Hideaki.