Okay, let's face, I'm not consistent with writing reviews but I am consistent with a few key things in my life. Drinking water, taking my allergy medicine and reading every day are all things I'm good at. Writing reviews? Not so much. Could I blame this on the fact that I work overtime pretty much every week? Yes. Should I work on being more consistent? Also yes.
So, here we are in April 2023, with me finally posting my list of favorite books from 2022. I read 138 books in 2022 and here are my top 10.
---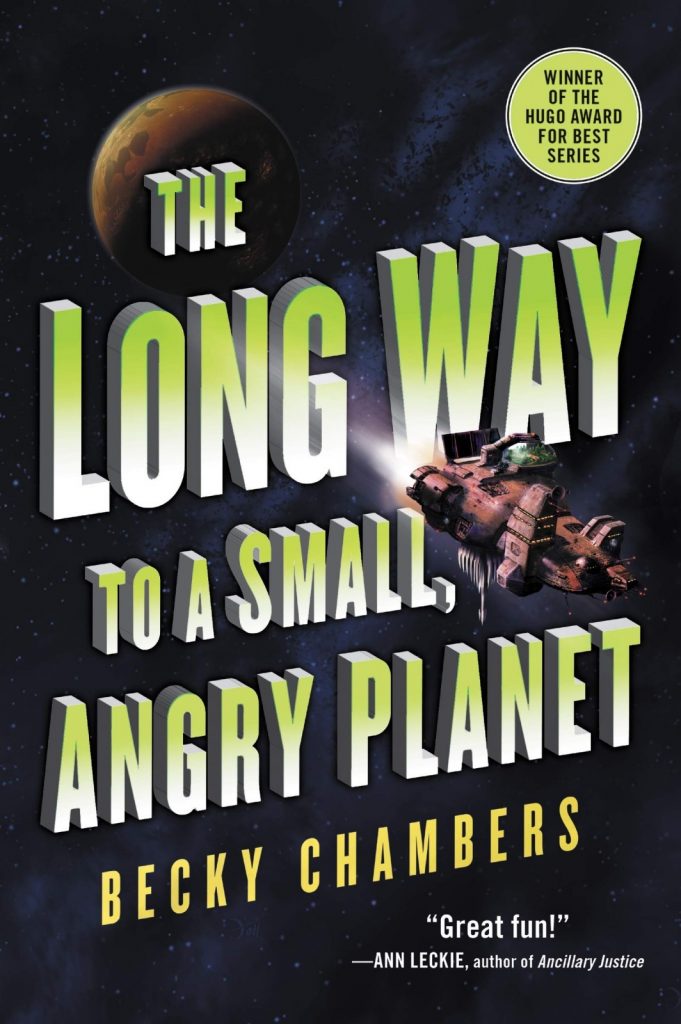 The Long Way to a Small, Angry Planet
The Long Way to a Small, Angry Planet by Becky Chambers
Genre: Science Fiction
Probably the fastest I'd burned through a book, and the connected series, in a while. Book one in the Wayfarers series gives us a glimpse into the crew of the Wayfarer ship as it sails through space.
The real joy with this book, and the series, is how Becky Chambers weaves the characters we meet here in book one, into the new characters we meet throughout the series, giving us a full view of the universe she has created and giving us a truly diverse cast of characters across the entire series to cheer for, worry for and sigh in relief for. Becky Chambers, if you ever see this, I adore you. Thank you for reviving my love of sci-fi.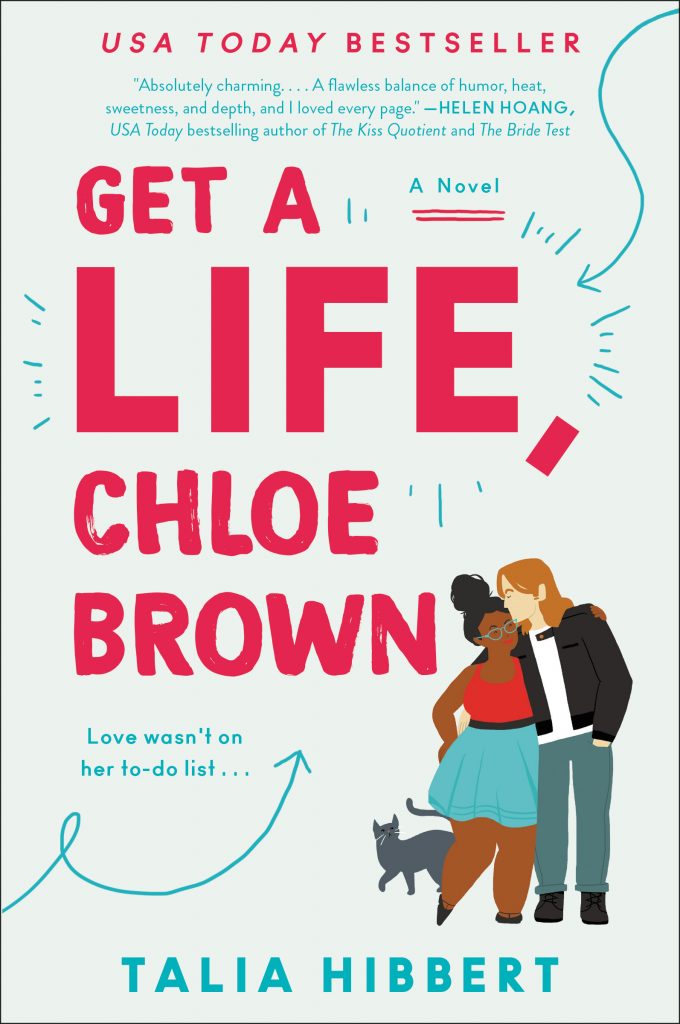 Get A Life Chloe Brown
Get a Life Chloe Brown by Talia Hibbert
Genre: Romance
Talia Hibbert can just have all my money if she keeps giving me enjoyable contemporary romance novels with fun pairings.
Choe Brown – chronically ill and desperate to have a life before she dies falls for Red Morgan, an apparent bad boy with a heart of gold. If you're a romance reader, you get why this pairing is perfect and why I adore this book, The Brown Sisters series and Talia Hibbert.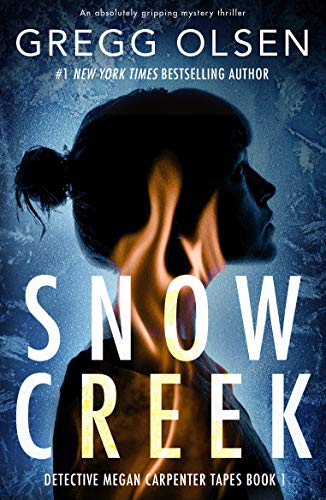 Snow Creek
Snow Creek by Gregg Olsen
Genre: Thriller
Switching genres again here we are with a thriller favorite from 2022. Gregg Olsen introduces us to the characters we'll see throughout the Detective Megan Carpenter series and it starts with a true bang.
Giving us a conflicted, imperfect detective that we have to root for as she struggles to solve the crimes in front of her and get answers regarding her own past that are holding her back to this day. Fast paced, well balanced drama and tension made this, and the rest of the books released to do date, immediate back to back reads for me in 2022.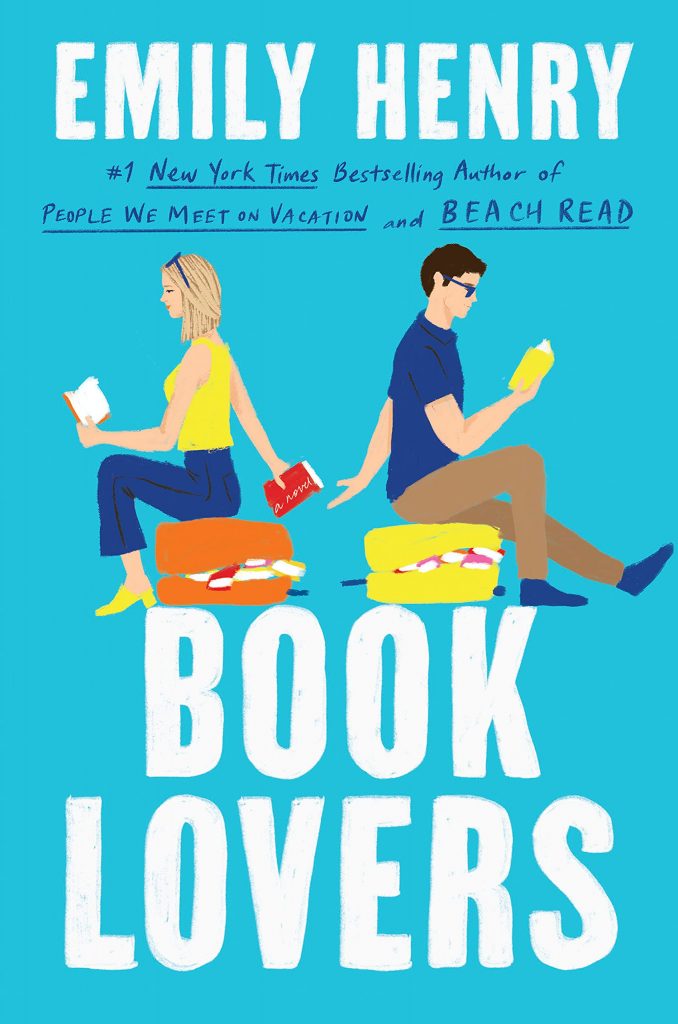 Book Lovers
Book Lovers by Emily Henry
Genre: Romance
If you're like me and fell into the constant hype around this book, whether it was from Goodreads reviews, booktok, booktube, etc. it doesn't matter. What matters is that the hype was worth it.
Nora, a literary agent, goes on vacation (the first one in a long time) with her sister only to run into Charlie, an editor from the big city she just left in her rearview mirror, and a constant reminder of her work-life balance, or lack thereof. Between the strained family dynamic with Nora and her sister Libby, the sexual and career driven tension with Nora and Charlie, and the cute setting they find themselves in, this should already be a Hallmark movie and I find, as I get older and accept that I like nice stories, that I don't mean that in a bad way.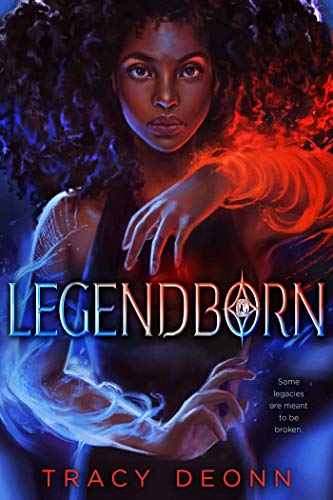 Legendborn
Legendborn by Tracy Deonn
Genre: Fantasy
Book one in a, to date, duology, (don't worry, book three is confirmed by the master herself) Legendborn follows Bree Matthews as she discovers a previously unknown world of magic. A world that is tied, it seems, to Bree, her family history, her cultural history, the death of her mother and completely bound to her future.
Sit back, enjoy the ride. The hype for this book is real and well deserved.
And, because I was so glad to see this and find the official tweet confirming it, here you go – after Legendborn and Bloodmarked we will be getting a book three.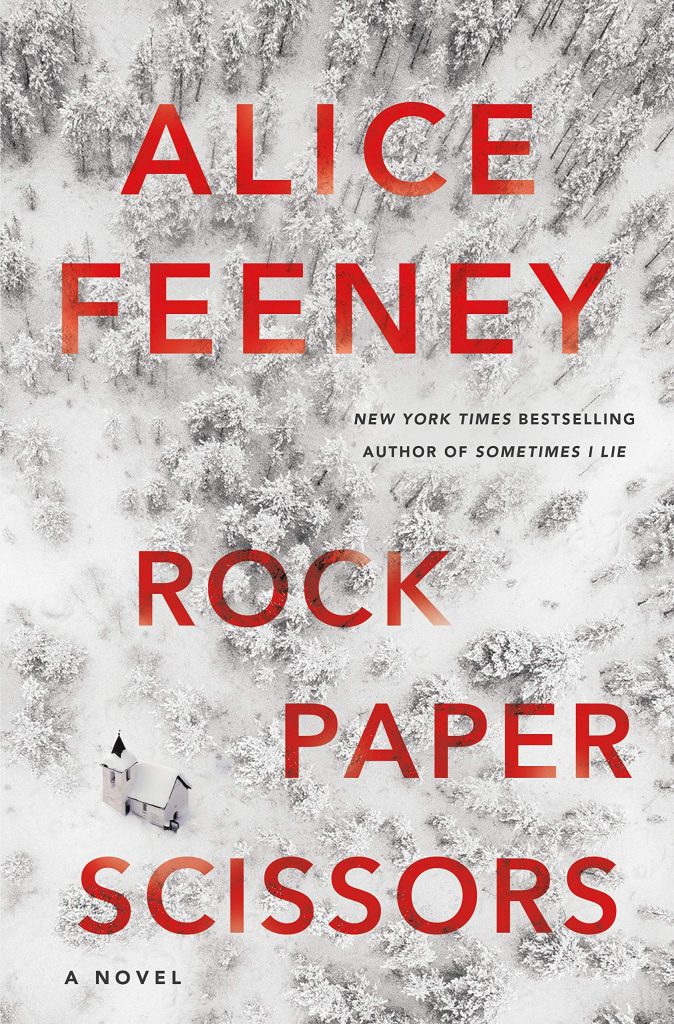 Rock Paper Scissors
Rock Paper Scissors by Alice Feeney
Genre: Thriller
Ladies. Gentlemen. Theys & thems. Anyone identifying anywhere on the spectrum.
If you love thrillers, plot twists and secluded locations where the tension is only built upon by the fact that literally no one can save the characters – this is the book for you.
When a married couple goes away to celebrate their anniversary things start going wrong and then wrong becomes very wrong and then dangerous. With secrets built up between the couple the only way to survive is to get to the truth but will the truth save them? Up to you to decide as you finish this book and tell me how you feel about all the twists and turns.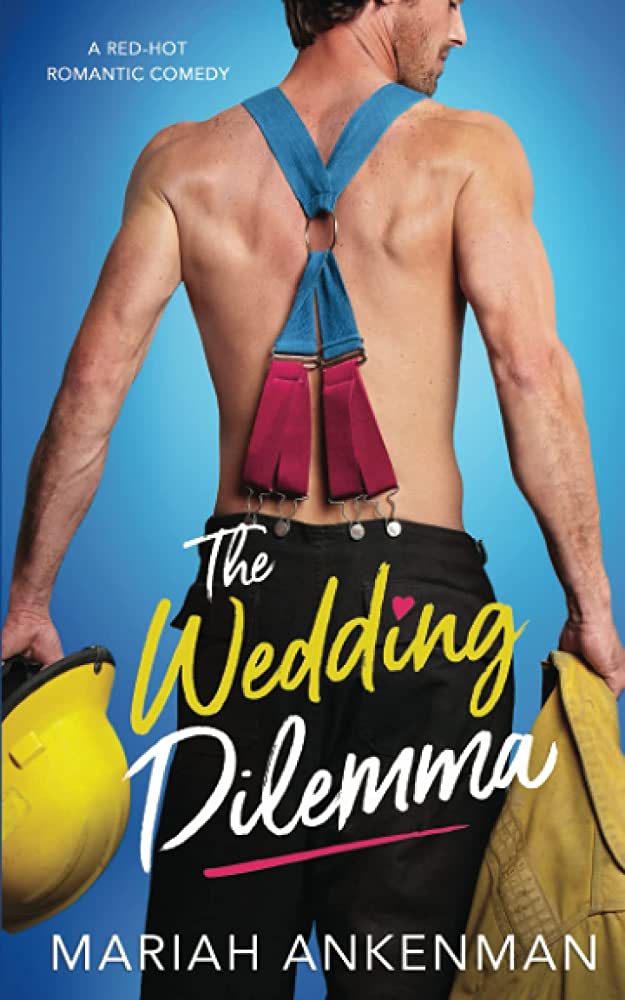 The Wedding Dilemma
The Wedding Dilemma by Mariah Ankenman
Genre: Romance
Okay, first of all, a series about hot firefighters that fall in love? Great. The main characters being fully grown adults that meet through a ridiculously hilarious but also wonderful mess up by artist Tamsen brings firefighter Parker to her apartment to save her.
When they run into each other again it's because they realize their parents are engaged to each other. Tension, ridiculous situations, romance and cute banter along with the classic forbidden romance trope I was a happy reader.
Is it possible that my love of this book/ series is helped by the fact that Mariah Ankenman is a gem of a human? Yes. Does that mean I'll rate the book higher? No. I love this book for the characters, the romance and the ability to give me a story to escape into.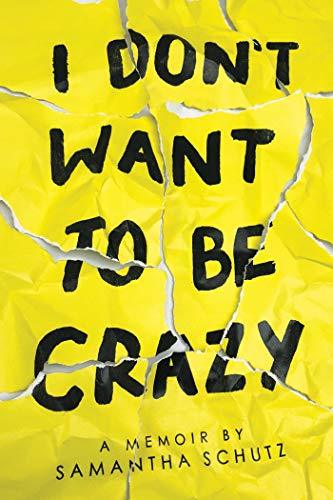 I Don't Want To Be Crazy
I Don't Want To Be Crazy by Samantha Schutz
Genre: Memoir
First of all, a poetry memoir was a refreshing style to read.
Second of all, a true look at anxiety and psychological disorders from a first hand account, that goes through many stages of suffering, looking for help, recovering and trying to find balance.
Disclaimer: is it a rough read for all of the details it gets into around the struggles? Yes. Is it worth it to get an inside look at how one person processed their disorder? 100% yes.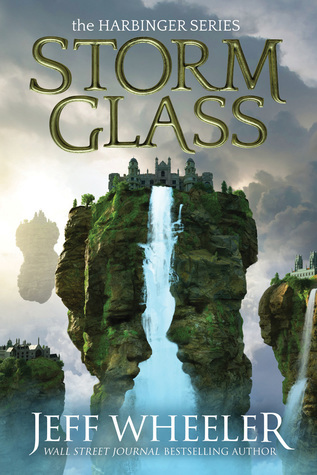 Storm Glass
Storm Glass by Jeff Wheeler
Genre: Fantasy
Book one in the Harbinger series Jeff Wheeler takes us to the worlds of Kingfountain and Muirwood where we meet Cettie and Sera, two girls whose lives couldn't be more different but whose worlds will be forever intertwined as they try to find futures that they both actually want to live.
A quick note – both people I recommended this series to noted the heavy religious overtones in the book and while the author himself is religious, it is not his faith we find bleeding into the pages of the story. It is worth noting the heavy overtones though, in case that isn't your comfort zone. I will say the worldbuilding, character growth and found family in this series was worth it for me.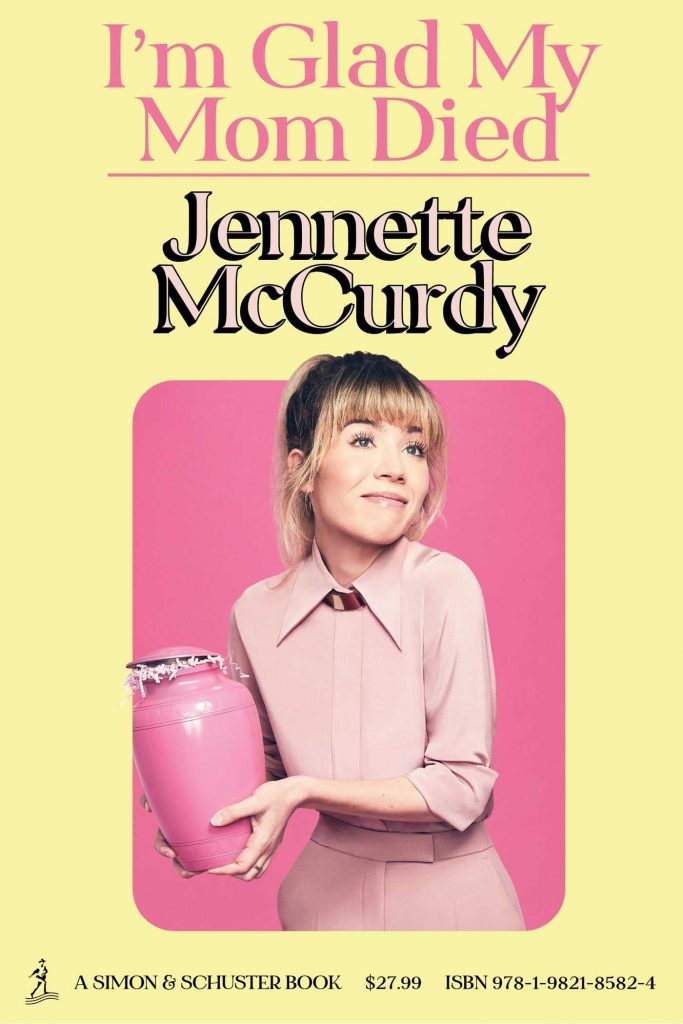 I'm Glad My Mom Died
I'm Glad My Mom Died by Jennette McCurdy
Genre: Memoir
I cannot lie, this book was tough to read. The first hand account of a former child star's struggles with an eating disorder, drugs, familial relationship and overall struggling to find her place in the world was a wild ride from start to finish.
Jennette reclaims her story with this book and I can only applaud her and hope that this was the start of a better future for her. She more than deserves it. If you're looking for a shocking story that is so insane it has to be true, grab this book and hold on tight. You'll be cheering for Jennette too.
---
Well – there it is, my top ten books from 2022. It was hard to pick only ten but when I pulled up my list of read books these were the first ten I went looking for in my memory.
Sorry I'm a slacker! Hopefully this list of recommendations is enough to push my brain into doing at least a few reviews this year.