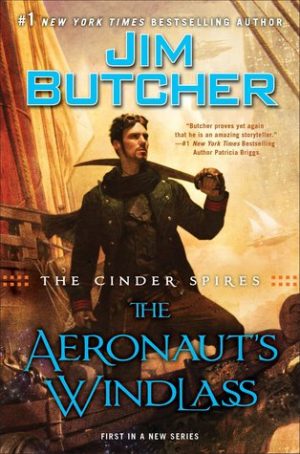 The Aeronaut's Windlass
By:
Jim Butcher
Website:
http://www.jim-butcher.com/
Release Date:
September 29, 2015
Publisher:
Roc
Series:
The Cinder Spires (Book #1)
Award:
Hugo Award Nominee for Best Novel (2016), Romantic Times Reviewer's Choice Award for Fantasy Adventure (2015, Goodreads Choice Award Nominee for Fantasy (2015)
Rating:
I finally, finally, read The Aeronaut's Windlass by Jim Butcher. This was another binge read. A whopping 570 pages in a day. And it was great. And I loved it. And you need to read it too.