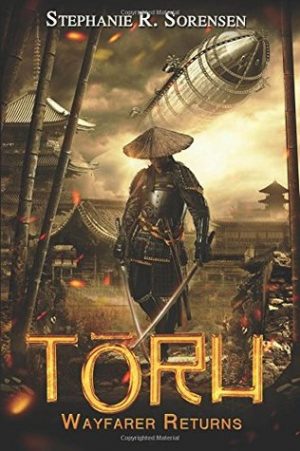 Toru: Wayfarer
By:
Stephanie R. Sorensen
Release Date:
February 17, 2016
Publisher:
Palantir Press LLC
Series:
Sakura Steam #1
Received From:
Publisher
(All reviews are our own, honest opinions.)
Rating:
Sometimes it's a synopsis that catches your eye. Sometimes it's the cover. Sometimes it's the author's name, or the genre. For me, it was the setting the setting and cover design. Toru: Wayfarer by Stephanie R. Sorensen is a book that's been on my radar since it was first released back in February of 2016. When I finally got my hands on a copy, I was quite the excited bookworm.
Unfortunately, the excitement didn't last.