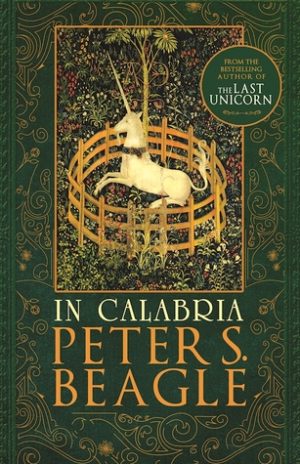 In Calabria
By:
Peter S. Beagle
Release Date:
February 14, 2017
Publisher:
Tachyon Publications
Rating:
Books steeped in myth and folktale are ones that I am always drawn to, so it is with no surprise that I found myself with a copy of In Calabria by Peter S. Beagle.
Claudio Bianchi needs no one, opting to remain on his farm with his animals and his poetry to the exclusion of everything and everyone else. But one day a unicorn that, if he isn't mistaken, is about to give birth wanders onto his farm and calls it home. Suddenly entrusted with this magical appearance, he finds himself beset upon by those who want the unicorn for their own ends, some of whom refuse to take no as an answer.