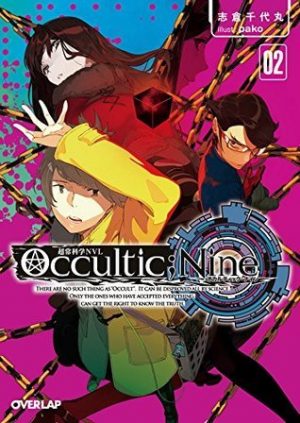 Occultic;Nine Vol 2
By:
Chiyomaru Shikura
Illustrator:
pako
Translator:
Adam Lensenmayer
Release Date:
Feb 25, 2017
Publisher:
J-Novel Club; Seven Seas
Series:
Occultic;Nine #2
Received From:
Publisher
(All reviews are our own, honest opinions.)
Rating:
It has been quite a while since I've binged a series like I am with this one. Occultic;Nine, Vol. 2 by Chiyomaru Shikura is a truly great second volume in this series by the creator of Steins;Gate.