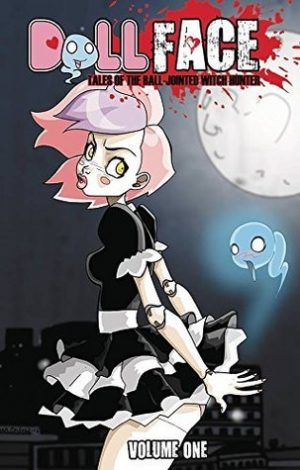 Dollface Vol 1
By:
Dan Mendoza; Bryan Seaton
Illustrator:
Dan Mendoza; Bryan Seaton
Release Date:
June 20, 2017
Publisher:
Action Lab Entertainment
Series:
Dollface
Rating:
My husband and I both read Zombie Tramp, a graphic novel by Dan Mendoza. So it was only natural that we pick up Dollface Vol 1 by Dan Mendoza and Bryan Seaton.
Dollface is a new series featuring Lila, a 3-D printed doll which houses the soul of a 17th century witch hunter. Lila is a doll, a soul that occupies a plastic body. She is the result of an experiment done by two MIT students, Emily and Ivan. Now with a second chance at life she can continue the witch hunting work she started so long ago. And, more importantly, find the witch who massacred her family.