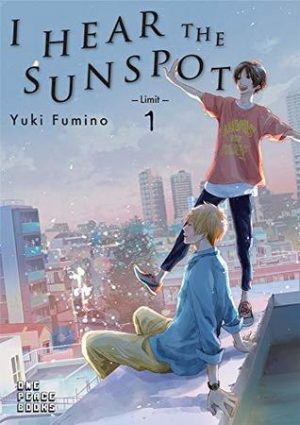 I Hear the Sunspot: Limit Volume 1
By:
Yuki Fumino
Translator:
Stephen Kohler
Release Date:
November 21 2018; (original Japanese) July 24, 2018
Publisher:
One Peace Books
Series:
I Hear the Sunspot #3
Rating:
I loved the original book in the I Hear the Sunspot series, so, of course, I read the third book as soon as I could get my hands on a copy. I Hear the Sunspot: Limit Volume 1 by Yuki Fumino and translated by Stephen Kohler is the continued story of Taichi and Kohei. Kohei is a university student with a hearing disability. Taichi has recently left college for the working world, finally figuring out what it is he wants to do. The pair continue to travel on their respective paths as they try to navigate the more than friendship, recently confessed love relationship they've build over the previous two books.