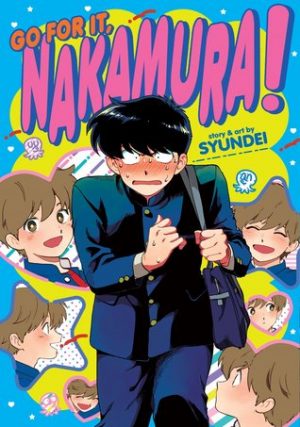 Go For It, Nakamura!
By:
Syundei
Illustrator:
Syundei; Kaitlyn Wiley (lettering and layout)
Translator:
Amber Tamosaitis (translator); Shannon Fay (adaptation)
Release Date:
July 3, 2018
Publisher:
Seven Seas
Series:
Go For It, Nakamura
Rating:
Go For It, Nakamura! was a very adorable manga. It's a cute slice-of-life boy's love comedy story. The main character is Nakamura, a high schooler who fell instantly in love with the cute, outgoing boy in his class on the first day of school. Unfortunately, Nakamura doesn't know Hirose, not really. His goal? Overcome his shyness and klutzy habits, introduce himself, and become Hirose's friend. After that, well, maybe then he can confess his true feelings.