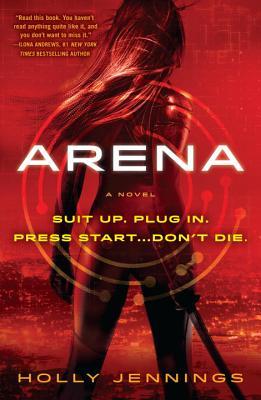 Arena
By:
Holly Jennings
Release Date:
April 5, 2016
Publisher:
Ace
Series:
Arena Series, Book #1
Received From:
Publisher
(All reviews are our own, honest opinions.)
Rating:
Arena by Holly Jennings is set in the near future where e-sports are now dominated by fully immersive virtual reality games. The story is told from Kali's point of view – a twenty year old half American half Chinese woman who is making history as the story unfolds as the first female team captain in the tournament bracket. Then her world starts to fall apart – her teammate dies of an overdose, she's fighting an addiction herself, and corporate sponsors along with their team owner wants to sweep Nathan's death under the rug. The story itself was decently plotted and well-paced with interesting fight scenes sprinkled throughout.
So what did I have issue with?