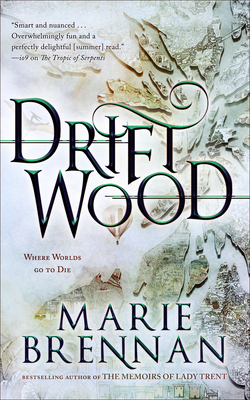 Driftwood
By:
Marie Brennan
Website:
https://www.swantower.com/
Release Date:
August 14th, 2020
Publisher:
Tachyon Publications
Rating:
I don't know what I expected when I saw this lovely ARC on NetGalley. The concept was interesting and I liked the idea behind it but I'm not sure I was ready for the purely amazing read this book was.
The world of Driftwood is a strange place — it is where worlds come to die and as entire worlds are shrunk down in size and people are disappearing left and right everything is slowly coming to an end. Think of Driftwood as a story of a post-apocalyptic world…but with some of the worlds still in the middle of their own end. If you're looking for an amazing fantasy read, be on the lookout for Driftwood which comes out August 14th, 2020. If you want to know more about the story and my reaction, read on but please be aware there may be tiny spoilers.