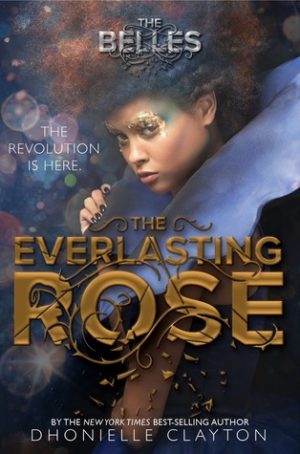 The Everlasting Rose (The Belles #2)
By:
Dhonielle Clayton
Website:
https://www.dhonielleclayton.com/
Release Date:
March 5th, 2019
Publisher:
Freeform
Series:
The Belles
Rating:
When we return to the world of Orléans we find that our main character Camellia is still in the fight for saving the world and stopping one rogue tyrant of a princess while also trying to right the wrongs done to so many people, including generations of Belles.
The second book in what looks will be a trilogy (waiting for this to be confirmed) was very enjoyable and kept the pace up. I can't give away too much because, hello spoilers. But honestly book two brings back the characters we love, the characters we hate and the characters we just don't trust.
Camellia is on the run, her sisters are in danger, the world is on edge and the crazy princess Sophia is about to be named queen. If you read book one you know how intense book two will be from just that sentence alone.
"Maman never told me what to do when the world falls apart like a dress ripped at its seams, the beads scattering into faraway corners, the fabric a storm of shredded pieces left destroyed and unrecognizable. She never told me how to battle the nightmares that creep in like icy shadows, lingering behind closed eyes. She never told me what to do when all the color leaks out of the world like blood oozing from a mortal wound."


― Dhonielle Clayton, The Everlasting Rose
This is definitely not the type of series you can jump into so go in order and read book one, The Belles first.