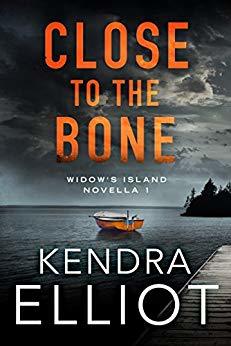 Close to the Bone (Widow's Island #1)
By:
Kendra Elliot
Website:
https://www.kendraelliot.com/home/
Release Date:
October 23, 2018
Publisher:
Montlake Romance
Series:
Widow's Island
Rating:
Let me start this review off, for the first book in this series, to say the following- Kendra Elliot and Melinda Leigh both worked on this series together and going forward I will only put the author of the particular book. Just remember that both of these amazing authors had a hand in the entire series. Another item to note is that characters here also connect to characters in another joint series by these authors, the Rogue River series.