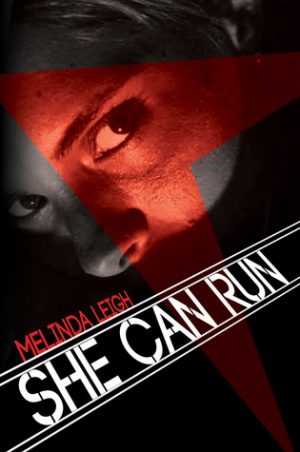 She Can Run (She Can...#1)
By:
Melinda Leigh
Website:
https://melindaleigh.com/
Release Date:
Novembe 28th, 2011
Publisher:
Montlake Romance
Rating:
I am a Melinda Leigh fan so I was very excited to start this series. While I wouldn't say I was disappointed in this I didn't love it immediately either.
Elizabeth, mother of two and a widow meets Congressman Richard Baker and their romance leads to marriage. Thinking she's found a way forward in life she's horrified to learn some dangerous things about her new husband so she makes a run for it with her kids in tow. There she meets Jack, recovering from injury and a forced into retirement ex homicide detective. Jack's uncle had employed Elizabeth as a caretaker of his home before he died. and now the pair are tied together by the house.
Unable to let go of his instincts Jack looks into Beth's life his interest grows in the woman while she, against the logical part of her brain, begins to return his interest. Still, when a local woman is murdered and the evidence appears that Beth is being hunted Jack steps up to try and protect her and her kids.
The action was enjoyable and the twists and turns were good but I struggled with the instant connection between the characters. A skittish, nervous woman who is trying to lay low and stay hidden from her powerful and dangerous ex falling for a new man so fast felt odd to me. Moments like this are why I don't usually read romance. Still, the suspense and mystery kept me going.
There are more books in this series but I haven't touched them yet. I'm waiting to get to the point that I am ready to return before picking up book two.