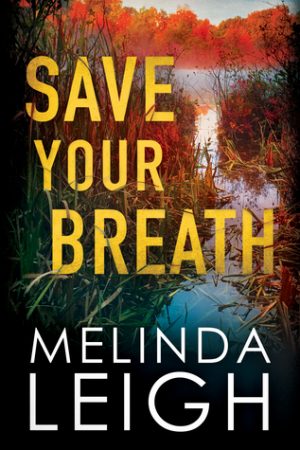 Save Your Breath (Morgan Dane #6)
By:
Melinda Leigh
Website:
https://melindaleigh.com/
Release Date:
September 17th, 2019
Publisher:
Montlake Romance
Series:
Morgan Dane
Rating:
Okay. Okay. So….I think this is the final book in the series. I am unsure if I'm willing to let these characters go just yet but, honestly, Melinda Leigh did such a fantastic job I can't complain if this is the actual end.
I've said it before, while you can read each novel as a stand alone the character connections, growth and overall plot intertwining their lives is important and makes certain aspects of the plot in this book that much better. I'd say go back to book one but, to each their onw.
NOW, on with this book although, if I'm honest I don't know where to begin. A woman comes to Morgan, begging her to take on her son's case, but Morgan turns her down, not only because she doesn't see it as a case worth taking as a defense attorney but also because she feels the man is probably guilty. Not to mention she and Lance are set to be married soon and they don't need any major cases getting in the way of the wedding prep. If you think that's selfish you should go back and read the first five books to see how unselfish these characters truly are and how much they deserve their wedding day to be perfect.
However, complicated and major issues come for them anyone when Sharp's girlfriend Olivia goes missing. Looking around Olivia's place it's clear she was taken but the questions remains as to who did this and why and Sharp is worried that they are running out of time.
While watching Morgan, Lance and Sharp race against the clock we also get pieces of time with Olivia and it is so heartbreaking and suspenseful to see her in such a bad way. I read those pages fast, hoping to see her escape or for us to see Sharp busting in to rescue her and then, when the point of view switched, my heart clenched with worry for her.
The characters in this series are ones I've grown to love and cheer for as if they were real people. I cannot express how thrilling that is as a reader but if you know, then you know.
The way the book ended makes me feel like this might be the end of the series but I have to say I was definitely in tears at the end of the book, especially in the last twenty or so pages. If it really is the end, then well done Melinda Leigh. If it isn't… well, I will of course read more but my heart definitely needs a small break after this one.