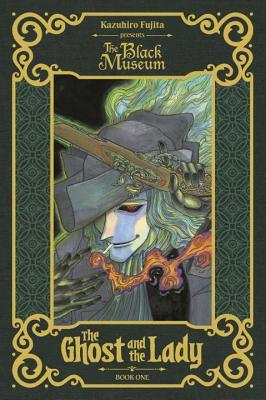 The Ghost and the Lady Vol. 1
By:
Kazuhiro Fujita
Release Date:
(English Translation) October 25, 2016; (Original) July 23, 2015
Publisher:
Kodansha Comics
Series:
The Ghost and the Lady
Rating:
My husband recommended I read The Ghost and the Lady Volume 1, not because he knew anything about the story or that it was created by the same mangaka that created Ushio and Tora, but because he saw the fabulously dressed man with a fabulous hat on the cover. And boy do I like fabulously dressed men with fabulous hats. Hey, he knows me well. As it turned out, this was a fantastic move as it has nearly everything I love in it – fabulously dressed people, a healthy dose of fantasy, awesome fights, some brilliant artwork, and (my favorite) history.