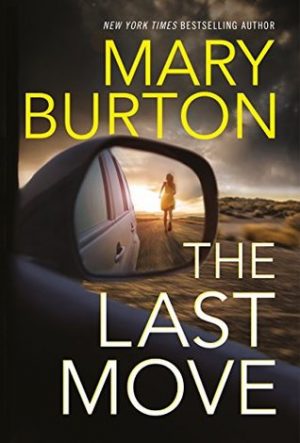 The Last Move
By:
Mary Burton
Website:
https://www.maryburton.com/
Release Date:
September 19th, 2017
Publisher:
Montlake Romance
Rating:
This is the first book I've ever read by Mary Burton and let me just say how impressive it was. Honestly the story pulled me in from the start and I instantly became a fan.
As I understand it Mary Burton writes a mix of series and stand-alone novels and I was very glad I picked this one to start. In this book we meet Kate Hayden, a FBI agent looking to put monsters away as a form of keeping her own nightmares from surfacing. When she is brought back to San Antonio to investigate a crime she realizes that there are two options, the man Kate originally arrested for the Samaritan crimes wasn't the killer or she's dealing with a highly formidable copy-cat.
Paired up with local homicide detective, Theo Mazur, Kate must put everything she thinks she knows about this case and the man she put away for it, aside in order to catch the person killing and to stay alive herself.
With a mix of point of views and a lot of creepy parts from the killer's side I was honestly extremely nervous that all the characters would make it out alive. As a result of my nerves I read this book in one day and then dove into Mary Burton's works to find another gripping tale.
If you're looking for a stand-alone, romantic suspense novel that actually feels suspenseful, I definitely recommend you pick up The Last Move. You won't be disappointed.