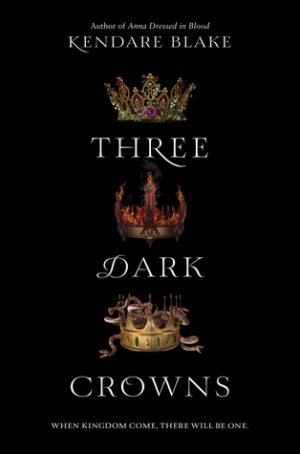 Three Dark Crowns
By:
Kendare Blake
Website:
http://kendareblake.com/
Release Date:
September 20, 2016
Publisher:
HarperTeen
Series:
Three Dark Crowns #1
Rating:
Three Dark Crowns by Kendare Blake is a book I've heard a lot about. Many bloggers and booktubers have already talked about it, usually with glowing reviews. The local library normally has it on proud display when it isn't checked out by a patron. I picked this book up out of curiosity. A dark tale of three sisters vying to be queen, each dead set to murder the other one in order to gain the throne, sounded quite intriguing. And so, I quickly made a point to check the book out from my library.