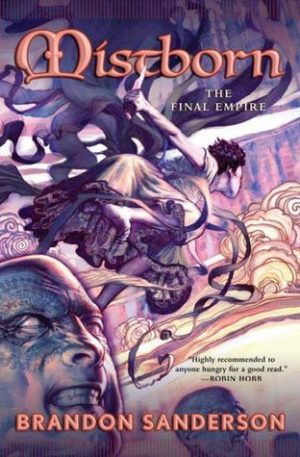 The Final Empire (Mistborn #1)
By:
Brandon Sanderson
Website:
http://brandonsanderson.com/
Release Date:
July 25, 2006
Publisher:
Tor Books
Series:
Mistborn Series
Award:
Prix Elbakin.net for Meilleur roman fantasy traduit (2010)
Rating:
Authors who are capable of writing from multiple point of views are impressive and Brandon Sanderson is fantastic at doing just that. When recommended this book series by a friend I was told that there's a badass female main character with powers and trust issues. Sold.