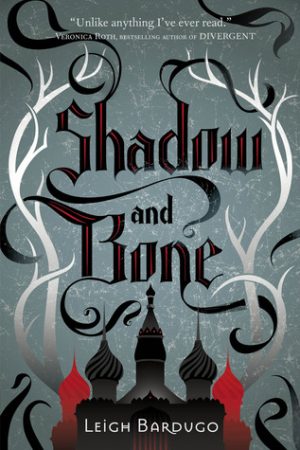 Shadow and Bone (The Grisha, #1)
By:
Leigh Bardugo
Website:
http://www.leighbardugo.com/index1.html
Release Date:
June 5th, 2012
Publisher:
Henry Holt and Company
Series:
The Grisha Series
Award:
Pennsylvania Young Readers' Choice Award Nominee for Young Adults (2014), Dorothy Canfield Fisher Children's Book Award Nominee (2014), Lincoln Award Nominee (2014), Prix Elbakin.net for Meilleur roman fantasy traduit Jeunesse (2013)
Rating:
When you hear an author's name enough you become interested. I had heard of Leigh Bardugo a lot lately and decided to give it a try. Six of Crows has had such rave reviews I was afraid to not like her style for something so widely loved. So, I chickened out of starting there and picked up her previously published trilogy, the Grisha trilogy, instead. (Plus, I had a gift card and got the box set.) So, let me tell you about the first book in the trilogy, Shadow and Bone.