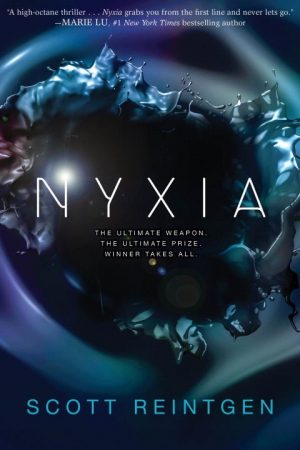 Nyxia
By:
Scott Reintgen
Release Date:
September 12, 2017
Publisher:
Crown Books for Young Readers
Series:
The Nyxia Triad #1
Received From:
Publisher
(All reviews are our own, honest opinions.)
Rating:
When I first heard of Nyxia by Scott Reintgen, I expected a grand space adventure, with young protagonists exploring new planets and encountering new civilizations. What I received was nothing of the sort, instead being another teenagers pitted against one another in a long competition. That's all well and good. I like those plots just as much as the next person. But while Nyxia has a story that has promise, it ultimately proved to be quite tedious and dull.